Catholic Social Teaching and Economics
Important Source of Wealth
What is the Role of Profit?
Goods Must Benefit all Humanity
The Church Supports Free Markets
A "business economy has many positive aspects – its basis is human freedom exercised in the economic field."
"It would appear that at the national and international level the free market is the most efficient way for utilizing resources and effectively responding to needs."
READ MORE
HOWEVER
Free markets must be "circumscribed in a strong juridical framework, which places it at the service of human freedom in its totality". (Pope St. John Paul II, 42)
"The creation of this wealth must always be at the service of the common good, and not only for the benefit of a few." (Pope Francis)
The "free" market advanced by Catholic social teaching is free — within limits.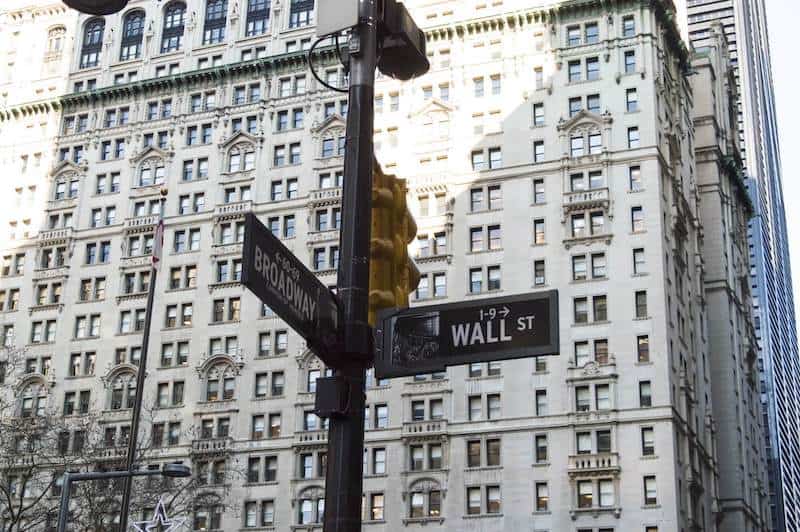 The free market economy is an "important source of wealth and should be viewed carefully and favorably." (Pope St. John Paul II, 32)
For, "Certainly every country needs economic growth and the creation of wealth, and the extension of these to each citizen, without exclusion." (Pope Francis, 3)
A foundational guide is that "money must serve, not rule". (Pope Francis)
Read more
Catholic social teaching "requires respect for the ​universal destination of goods​" (Catechism of the Catholic Church, 2401) and has always understand that the right to private property is "fundamental" and a requirement "for the autonomy and development of the person." (Pope St. John Paul II, 30)
"[T]he logic of profit and that of the equal distribution of goods…do not contradict each other if their relationship is well ordered. Naturally, profit is legitimate and, in just measure, necessary for economic development." (Pope Benedict XVI)
However, "Once capital becomes an idol…once greed for money presides over the entire socioeconomic system, it ruins society, it condemns and enslaves men and women, it destroys human fraternity, it sets people against one another". (Pope Francis, 1)
Catholic Social Teaching and Human Development
Perhaps the greatest danger rests in a global economy where-in "human beings are themselves considered consumer goods to be used and then discarded. We have created a

'

throw away

'

culture which is now spreading. The excluded are not the

'

exploited

'

but the outcast, the

'

leftovers

'

.

"
The Church is clear that the "pathologies" eating away at our environment are the fault of our ethical and cultural systems, not economic ones: "a globalization of indifference has developed. Almost without being aware of it, we end up being incapable of feeling compassion at the outcry of the poor, weeping for other people's pain, and feeling a need to help them, as though all this were someone else's responsibility and not our own." (Pope Francis, 1)
"This, dear friends is truly scandalous. A way has to be found to enable everyone to benefit from the fruits of the earth". (Pope Francis, 1) 
True development must be Integral — not focusing only on the material: "Progress of a merely economic and technological kind is insufficient. Development needs above all to be true and integral." (Pope Benedict XVI, 23) "Only in charity, illuminated by the light of reason and faith, is it possible to pursue development goals that possess a more humane and humanizing value." (Pope Benedict XVI, 9)
READ MORE
"It is no longer simply about exploitation and oppression, but something new. Exclusion ultimately has to do with what it means to be a part of the society in which we live; those excluded are no longer society's underside or its fringes or its disenfranchised – they are no longer even a part of it." (Pope Francis, 53)
We must always remember that "the mere fact that some people are born in places with fewer resources or less development does not justify the fact that they are living with less dignity." (Pope Francis, 190)
What is the Bottom Line Regarding the Economy?
Is it more than economics?
The Church has much to inform mankind of re the 'realities' of economics. Catholic social teaching makes clear: there is no such thing as an ethically neutral business leader. Henceforth, while continuing to address the structures of society, our political and economic milieu, Catholic social teaching also requires we focus on true, integral development – not leaving out the spiritual and cultural elements which greatly impact on us.
By ignoring ethical and religious dimensions in the public square we have weakened ourselves. How? By allowing the necessary relationship between truth and freedom to become hidden or appear inappropriate for public dialogue.
"[T]he human person must work, must involve himself in domestic and professional concerns, to be sure, but he has need of God before all else, who is the interior light of love and truth. Without love, even the most important activities lose value and do not bring joy. Without a profound meaning, everything we do is reduced to sterile and disordered activism." (Pope Benedict XVI, Angelus, July 18, 2010)
But these "details" are not the Church's most important offering on the topic of economics. Our Church clearly "sees the forest for the trees":
In the end, the 'answer' is found in Jesus because: "once Jesus dwells in our heart, the center of life is no longer my ravenous and selfish ego, but the One who is born and lives for love." We need to ask ourselves: "Do I really need all these material objects and complicated recipes for living? Can I manage without all these unnecessary extras and live a life of greater simplicity?" 
Centesimus Annus Pro Pontifice, Inc (CAPP-USA) is the United States affiliate of Fondazione Centesimus Annus Pro Pontifice at the Vatican. | Sitemap
Phone: (888) 473-3331
Address: 295 Madison Avenue, 12th Floor, New York, NY, 10017