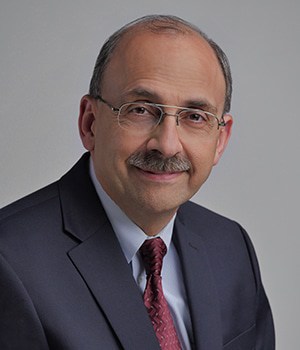 PRESIDENT & TREASURER
Dr. Frederick Fakharzadeh, MD is a hand surgeon in private practice in Bergen County, NJ. He received his BA degree Magna cum Laude from Cornell University and his MD from the Columbia University College of Physicians and Surgeons in New York City. He interned at the Roosevelt Hospital in New York, completed his residency at the New York Orthopaedic Hospital of Columbia-Presbyterian Medical Center in New York, and did his hand surgery fellowship at the Hand Rehabilitation Center at Thomas Jefferson University in Philadelphia.
Read More
Dr. Fakharzadeh is on the staff of Hackensack University Medical Center, the Valley Hospital in Ridgewood, NJ, and Holy Name Hospital in Teaneck, NJ. Dr. Fakharzadeh has served as President of the American Foundation for Surgery of the Hand as well as the New York Society for Surgery of the Hand.  He has also previously chaired the Self-Assessment Examination Committee and the Public Education Committee of the American Society for Surgery of the Hand.
Dr. Fakharzadeh and his wife Pat have been on the Board of CAPP-Newark since its inception.  They have lived in Oradell, NJ since 1986, where they raised their four children.  They are members of St. Joseph's Church, where Fred is Coordinator of the Men's Cornerstone Program and is also a lector.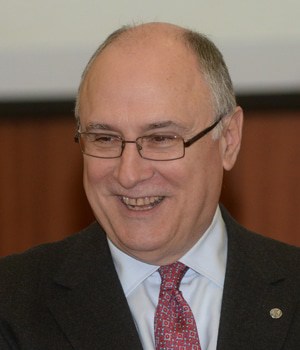 EXECUTIVE VICE PRESIDENT
Mr. Robert Nalewajek is current Executive Vice President, and past President of Centesimus Annus Pro Pontifice – USA and a member of the board at the Vatican. He is a Knight of the Order of Malta, American Association where he served on the Education and Defense of the Faith Committee and is a member of Legatus. He served on the board of Catholic Charities, Diocese of Bridgeport – chairing Planning and Policy – and on the Steering Committee of the Annual Bishop's Appeal. In May 2015 Pope Francis named him 'Knight Commander' of the Papal Order of Saint Gregory the Great.
Read More
Bob is a Court Appointed Special Advocate (Guardian Ad Litem) for Connecticut Juvenile Superior Courts and a member of Greenwich, CT's Planning and Zoning Board of Appeals. Active in Scouting, he was President of the Greenwich Council, Boy Scouts of America. He was an elected member of  Greenwich, CT's Representative Town Meeting and a Trustee of the Greenwich Library system. He held directorships with the Silver Bay Association (YMCA), the Global Leadership Institute and Associated Solo Artists, Inc.
During 22 years with Pfizer Bob had responsibility for human resources and strategic business support for operations in Europe, Asia, Africa and the Middle East as well as for Pharmaceutical Quality Control & Assurance and Pfizer's International Headquarters. He also headed Pfizer International's Management and Executive Development, Succession Planning, Manpower Planning, Compensation and, HR Information Systems departments.
He has served on the boards of several start-up technology companies and consulted with numerous US and foreign corporations and local government.
Bob served five years in the US Army and received a BA from Niagara University and MA from the University of Southern California.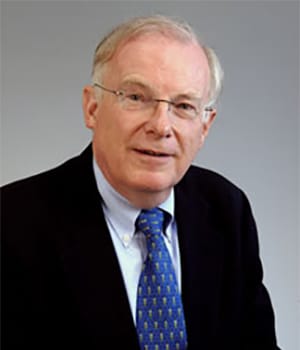 VICE PRESIDENT & SECRETARY
Mr. James Rice is a member of the Board of Fondazione Centesimus Annus Pro-Pontifice, Vatican, and the Vice President and Secretary of CAPP-USA, USA affiliate of the Vatican foundation.
Jim is a principal of Brody Wilkinson LLP and is a member of the firm's Business Group.   He received his B.S. from Fordham University in 1965 and his J.D. from the University of Michigan Law School in 1968.
Read More
Mr. Rice is admitted to practice in Connecticut, Michigan, the U.S. District Court for the District of Columbia, and the U.S. Court of Appeals for the Second Circuit. He is a member of the American, Connecticut and Greater Bridgeport Bar Associations. He served as a director of the Greater Bridgeport Bar Association and as a member of the Executive Committee of the Public Utility Law Section of the Connecticut Bar Association, for which he also served as chairman. In addition, Jim was selected for inclusion in "The Best Lawyers in America" in the area of energy law in 2006 and 2007 based on a peer-review survey.
He served as president of Catholic Charities of Fairfield County. In recognition of his work for Catholic Charities, Jim was named a Knight of St. Gregory the Great by Pope John Paul II.  He has also served on the Institutional Review Board and Clinical Ethics Committee of St. Vincent's Medical Center, in addition to being active in multiple civic and charitable in the greater Bridgeport area. He has been a Board of Directors for the Fairfield County Children's Choir and served as an advisor for various institutions such a Sacred Heart University. He has also been past president of the Bridgeport Kiwanis Club.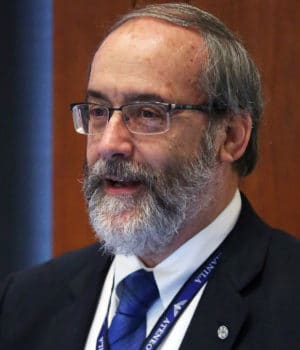 DIRECTOR
Dr. Henry Schwalbenberg is an Associate Professor of Economics and the Director of the Graduate Program in International Political Economy and Development (IPED) at Fordham University. His teaching responsibilities include International Economic Policy, Economic Development Policy, Project Management and Assessment, and Emerging Markets. Recently his research has focused on emerging equity markets, foreign assistance, and international commercial policy.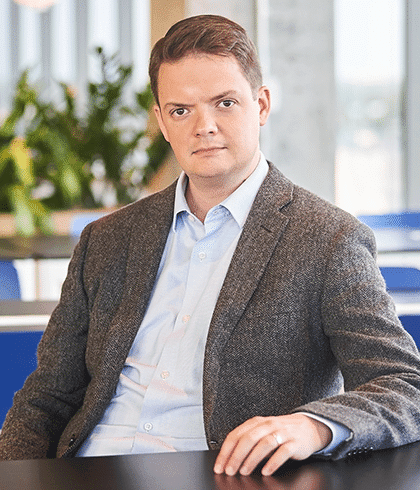 DIRECTOR
Matt Salisbury is an experienced communications strategist. He has directed online campaigns supporting litigation at the Supreme Court of two countries, created communications programs for political candidates, lobbying, and ballot measure campaigns, and provided crisis communications counsel to several academic, nonprofit, and religious institutions.
Read More
Matt has appeared on FOX business as a featured expert and has written about communications strategy for the Wall Street Journal, The Hill, and other outlets. He holds a Master's Degree in Communications from Georgetown University. Matt lives in Alexandria, Virginia, with his family.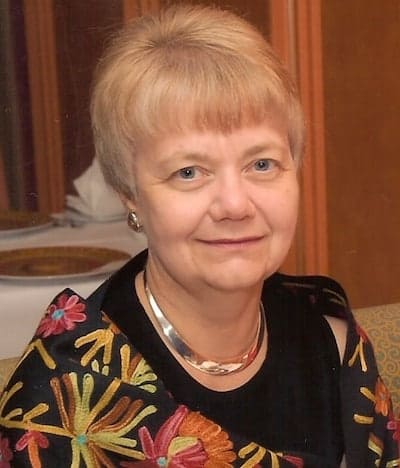 DIRECTOR
Natalie Dengler is adjunct professor in the School of Business of Iona College and a consultant in business continuity. She is also Co-Director of the CUA/CAPP-USA Certificate Program in Catholic Social Teaching. She served as vice president at JPMorganChase where she managed the infrastructure and technology business continuity coordinator team for security and risk management. She had oversight responsibility for the business resiliency program and supports senior management in crisis management. She has coordinated response globally for actual events from natural disasters, e.g. hurricanes, floods, earthquakes and man made occurrences, e.g. fire, and terrorism, and maintained building emergency organizations for several key locations. 
Read More
Natalie joined Chase Manhattan Bank in 1976 as an internal consultant in the Operation Research and Statistics group. Ms. Dengler developed firm-wide programs such as Product and Production Risk Management, Service Delivery Contingency Planning (the first comprehensive business resiliency program of its type in the industry) and Data Security Management.
She received her BA in Mathematics and MBA in Operations Research and Qualitative Analysis from St. Johns University. She also holds certificates in Construction Management from New York University and International Management from Fairleigh Dickinson University. She is a fellow in the Business Continuity Institute (FBCI).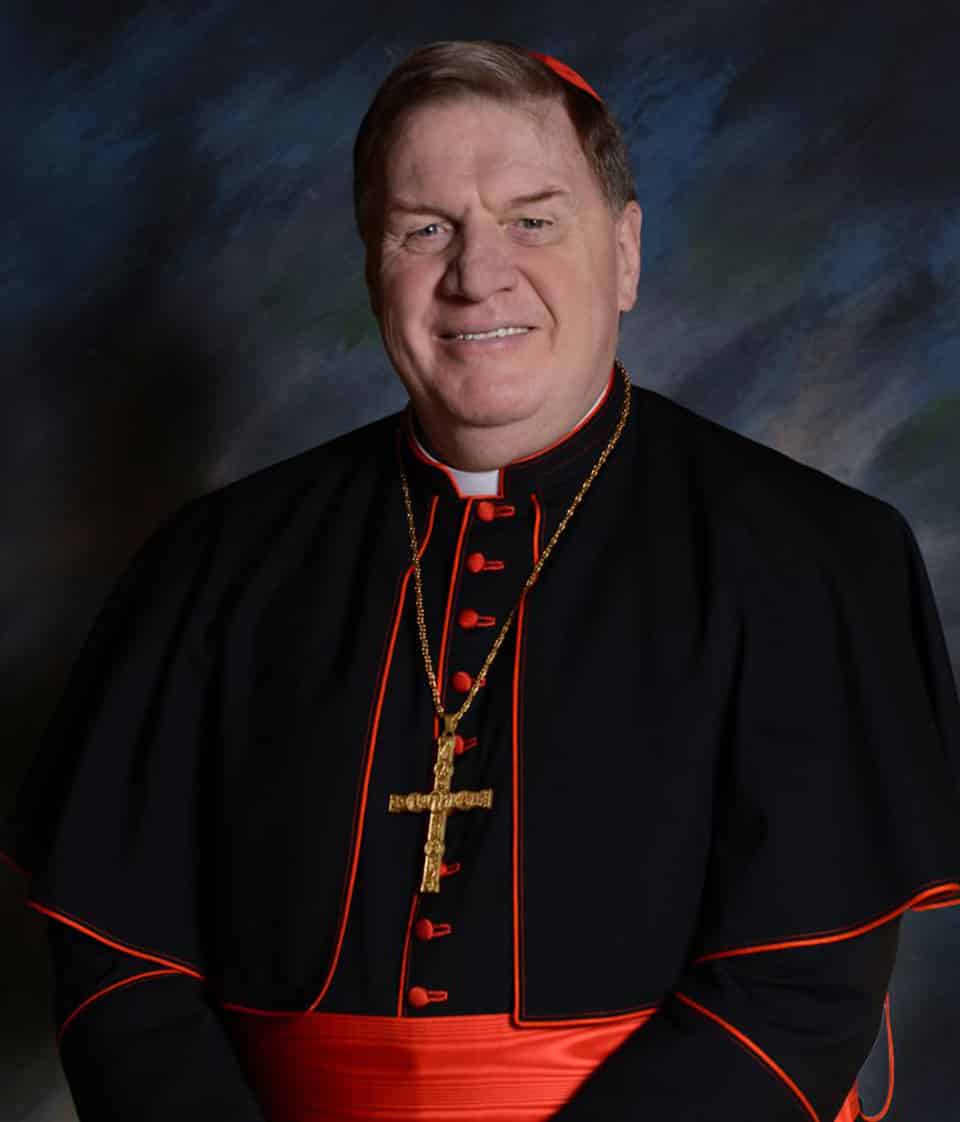 Cardinal Joseph W. Tobin, Archbishop of Newark
DIRECTOR & NATIONAL ECCLESIASTICAL COUNSELOR
His Eminence Joseph William Cardinal Tobin was installed as the Sixth Archbishop of Newark on 7 November 2016 and was named by His Holiness, Pope Francis to the College of Cardinals on October 9, 2016. He was installed on November 19, 2016. In July 2018 Pope Francis named him Ecclesiastical Counselor for CAPP-USA. In 2020 Cardinal Tobin was appointed to the Council for the Economy (Holy See) and, in March 2021 to the Congregation for Bishops, where he assists the Holy Father in the selection of bishops.
Read More
The son of the late Joseph W. Tobin and Marie Terese Kerwin, His Eminence, Joseph William Cardinal Tobin was born on May 3, 1952, in Detroit, MI. He is the oldest of 13 children. He attended Holy Redeemer Elementary School in Detroit, and then graduated from St. Joseph's Prep College, Edgerton, WI in 1970.  He continued his education at Holy Redeemer College, Waterford, WI, receiving a Bachelor of Arts degree in Philosophy in 1975.  From 1977 until 1979, he attended Mount Saint Alphonsus Seminary in Esopus, NY, earning Masters Degrees in Religious Education in 1977 and Divinity in 1979. 
In 1973, Joseph Tobin professed vows as a member of the Congregation of the Most Holy Redeemer, the Redemptorists. In 1976, he professed perpetual vows with the Community.  In 1978, he was ordained to both the diaconate and the priesthood.  Between 1979 and 1984, Cardinal Tobin served as associate pastor of Holy Redeemer Parish, Detroit, where he engaged in both pastoral ministry to the Hispanic community and youth ministry.  In 1984, he was named pastor of Holy Redeemer Parish.  He also served in a number of diocesan assignments within the Archdiocese of Detroit, including: Episcopal Vicar; member of the Presbyteral Council; and, official in the Metropolitan Tribunal.
From 1990 until 1991, he served as pastor of St. Alphonsus Parish in Chicago, a parish staffed in that Archdiocese by the Redemptorists.
Within the Redemptorist Community, Father Tobin served as a Provincial Consultor from 1984 until 1990, as General Consultor of the Community in Rome from 1991 until 1997, and as Superior General of the Redemptorists in Rome from 1997 until 2009.
On August 9, 2010, His Holiness, Pope Benedict XVI, named Cardinal Tobin to the Roman Curia post of Secretary of the Congregation for Institutes of Consecrated Life and Societies of Apostolic Life (CICLSA), and titular Archbishop of Obba.  On October 18, 2012, Pope Benedict appointed him to serve as the Sixth Archbishop of Indianapolis.  He was installed as Archbishop of Indianapolis on December 3, 2012.
Cardinal Tobin speaks English, Spanish, Italian, French and Portuguese, and reads several other languages. He has participated in five Synods of Bishops, and has been a member of the Canon Law Society of America since 1985.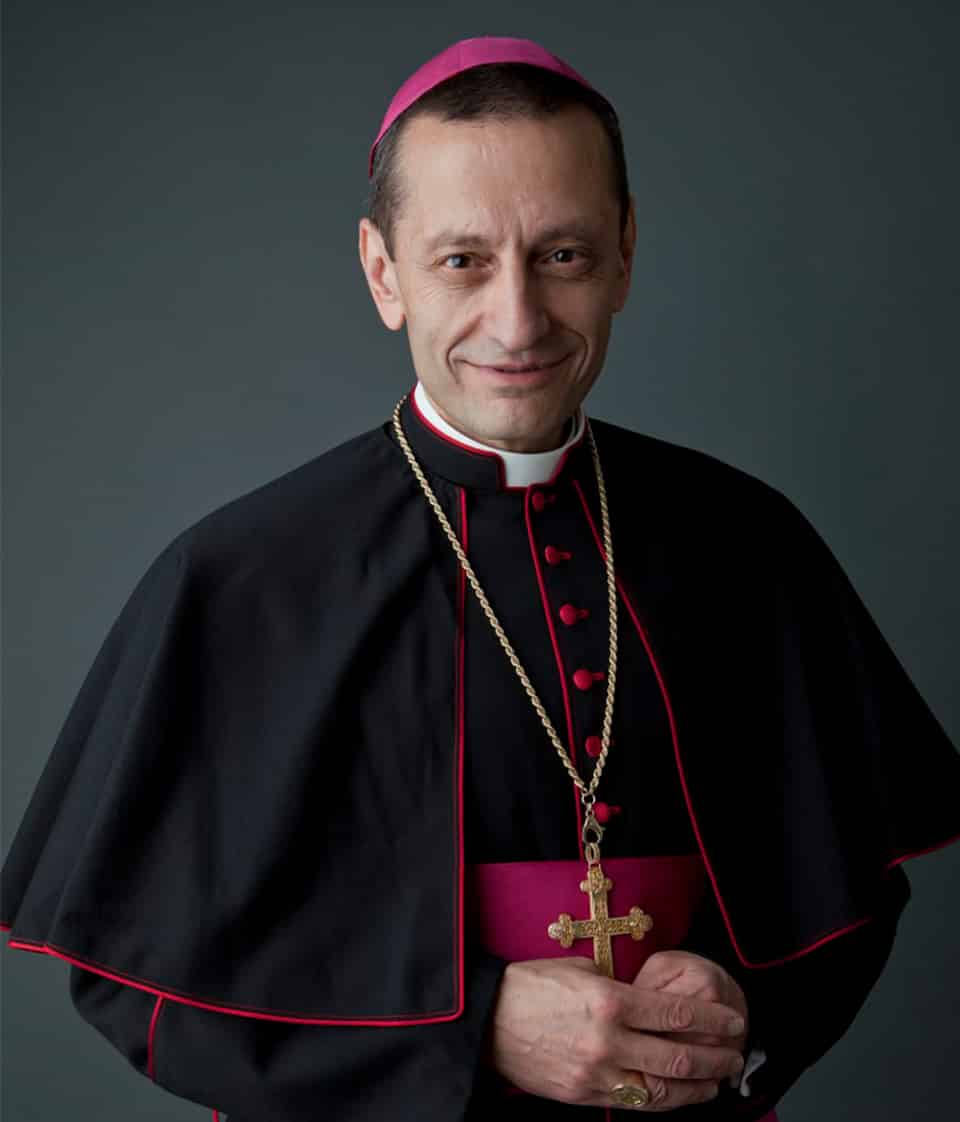 Frank J. Caggiano, Bishop of Bridgeport
DIRECTOR & ASSISTANT NATIONAL ECCLESIASTICAL COUNSELOR
The Most Reverend Frank J. Caggiano was installed as Fifth Bishop of Bridgeport on September 19, 2013 at St. Theresa Church in Trumbull, Ct. In his installation homily, the bishop spoke of the need to build bridges to youth, to all those who are troubled and neglected, and to Catholics who no longer participate in the life of the Church. Bishop Caggiano currently Chairs Catholic Relief Services (CRS) and is International Chaplain for Legatus, charged with overseeing the theological content of Legatus programs, providing guidance to chapter chaplains, and helping members advance spiritually.
Read More
Bishop Caggiano came to Bridgeport from the Diocese of Brooklyn, where on June 6, 2006, he was named Auxiliary Bishop of Brooklyn and Titular Bishop of Inis Cathaig by Pope Benedict XVI. He received his episcopal consecration on the following August 22, from Bishop Nicholas DiMarzio, with Bishops Thomas Daily and Ignatius Catanello serving as co-consecrators.
He was born in the Gravesend section of Brooklyn on Easter Sunday March 29, 1959, the second of two children of Arnaldo and Gennarina Caggiano, both of whom came to this country in 1958 from the town of Caggiano in the province of Salerno, Italy. He grew up in Saints Simon and Jude Church and attended the parish's grammar school. The Bishop's education continued at Regis High School in Manhattan, conducted by the Jesuits, where he was a member of the class of 1977.
Bishop Caggiano entered Yale University in September 1977, as a political science major. After further discernment, he transferred into Cathedral College of the Immaculate Conception in January 1978. He graduated summa cum laude with a Bachelor of Arts degree in Philosophy in June 1981.
After graduating from Cathedral College, the Bishop worked for 18 months as the sales representative for the Gregg Division of McGraw Hill Publishing Company, serving the entire New York metropolitan area. At the end of this brief period of secular employment, the bishop began his major seminary studies at the Immaculate Conception Seminary in Huntington, New York. He was ordained to the priesthood on May 16, 1987 in the chapel of the Immaculate Conception Center in Douglaston, Queens.
A noted catechist, Bishop Caggiano was invited by Pope Benedict XVI to deliver World Youth Day talks in Sydney in 2008, Madrid in 2011, and by Pope Francis to serve as a catechist at World Youth Day in Rio de Janeiro, 2013. In 2016, he led a delegation of almost 300 young people to World Youth Day in Krakow, where he served as a catechist. In the summer of 2017, he was a featured speaker at World Youth Day REUNITE in Washington, D.C. He has also preached at the Youth 2000 Summer Festival in Tipperary, Ireland. In November 2013, he was appointed to a three-year term as episcopal advisor of The National Federation of Catholic Youth Ministry.
Bishop Caggiano presently serves on four committees of the United States Conference of Catholic Bishops (USCCB): Committee on Evangelization and Catechesis; Subcommittee on the Catechism; Orthodox Union Catholic Dialogue; Committee on Laity, Marriage, Family Life and Youth; and is the
Assistant Ecclesiastical Counselor for the Centesimus Annus Pro Pontifice Foundation – CAPP-USA.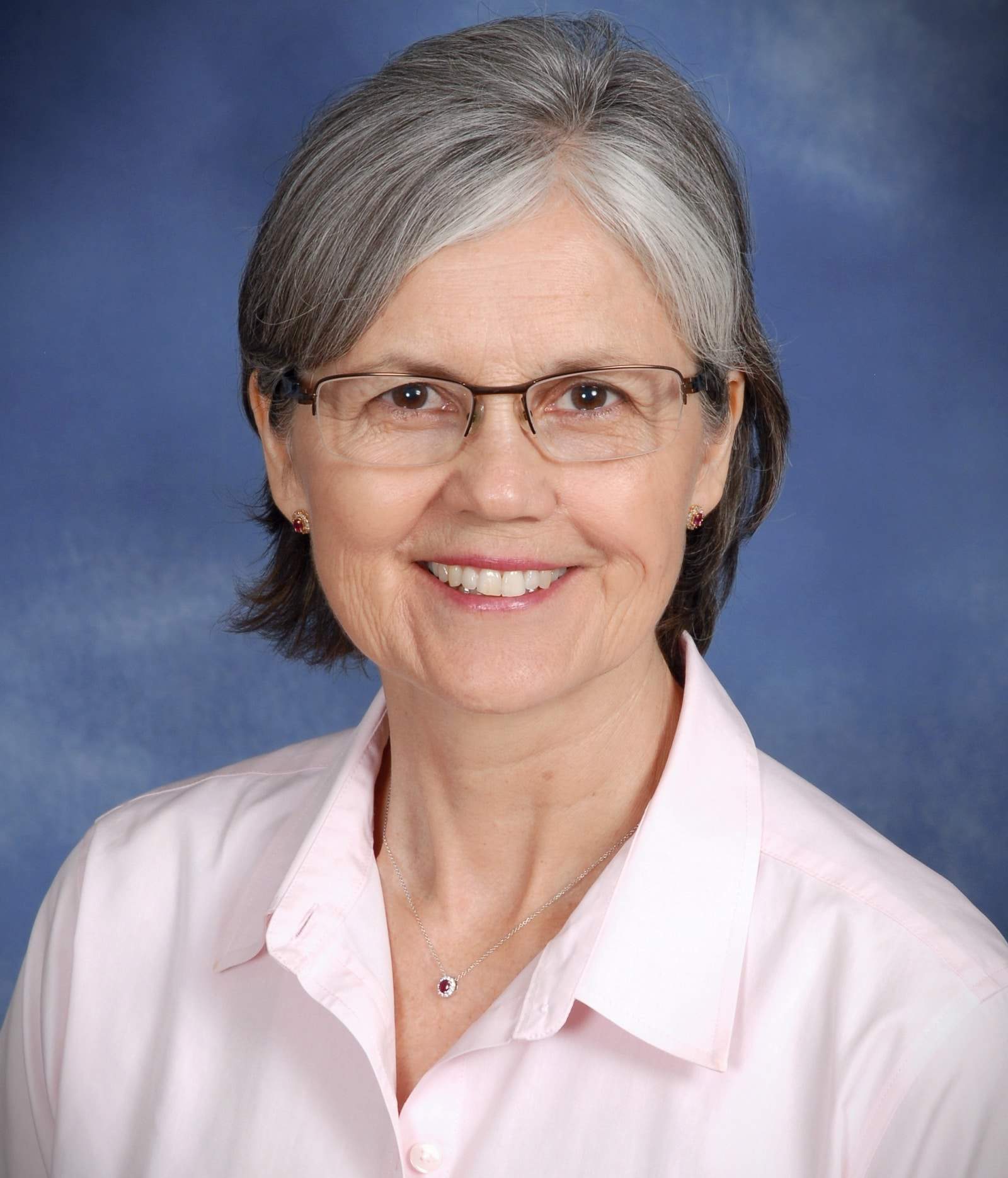 CO-DIRECTOR – CUA/CAPP-USA Certificate Program in Catholic Social Teaching
Patricia Fakharzadeh is a founding member of CAPP-Newark since its inception in 2006, first a part of the steering committee, then Board of Directors. She and her husband Fred host many of the CAPP-Newark meetings. Patricia worked full-time as a Nurse-Midwife at Brigham and Women's Hospital in Boston and Jacobi Hospital in the Bronx, then part-time at St. Luke's Hospital in Manhattan. She also worked part-time as an assistant school nurse as well as a mental health nurse. She attended Trenton State College in 1978 and earned a BS in Nursing. Afterwards she attended Columbia University in 1982 earning a MS in Nursing. She earned her certificate inCatholic Social Teaching from CAPP and Catholic University of America in September, 2010.
Read More
Pat has been a member of St. Joseph Church, Oradell/ New Milford, NJ since 1986. She is a Eucharistic Minister (including homebound); belongs to the Legion of Mary, Women's Cornerstone, and has volunteered as a Bible
Study coordinator since 2008. She has also volunteered as a Eucharistic Minister and Transporter to the New Bridge Medical Center since 2012. Above all she is a wife, mother, and grandmother.
FACULTY COORDINATOR – CUA/CAPP-USA Certificate Program in Catholic Social Teaching
George Garvey received his B.A. from the University of Illinois at Chicago and graduated from the University of Wisconsin Law School. Following law school he clerked for Chief Judge John Reynolds of the United States District Court for the Eastern District of Wisconsin and then practiced antitrust law for several years at a law firm in Milwaukee. Professor Garvey joined the faculty of the Catholic University Law School in 1978. He served as associate dean for academic affairs from 1989 until 1997, and as the university's vice-provost and dean of graduate studies from 2003-2008. Garvey was acting dean of the law school in 2012 and has also served as vice-dean.
Read More
George teaches constitutional law, antitrust, property, regulated industries and Catholic social teaching and law. His publications include Economic Law and Economic Growth: Antitrust, Regulations, and the American Growth System and numerous book chapters and articles related to competition law and policy, domestic and international economic regulation, and the relationship between law and Catholic Social Teaching.
In 1980, Professor Garvey took leave from the university to serve as counsel to the Subcommittee on Monopolies and Commercial Law of the United States House of Representatives' Committee on the Judiciary. He subsequently served as a special consultant to the Judiciary Committee on antitrust treble damages and has testified at numerous congressional hearings on various pending bills related to antitrust law and policy. Garvey has been the recipient of two Fulbright grants; the first to conduct research as a senior scholar at the Max Planck Institute in Hamburg, Germany, and the second as a senior lecturer at the Jagiellonian University of Krakow, Poland.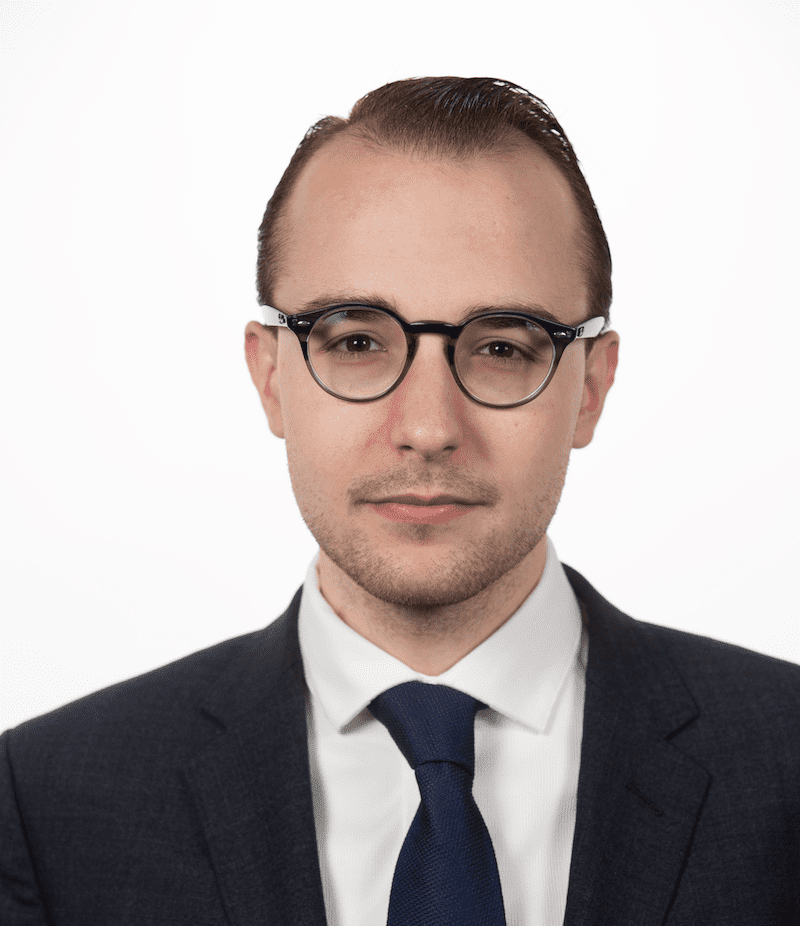 CONSULTANT 
Nicholas D. Sawicki supports CAPP-USA in the areas of Strategic Communications & Marketing, Partnership Management and Fundraising.
A native of Lackawanna, N.Y., Nick is a strategic partner with experience in media, administration fundraising and leading innovation-oriented initiatives. Nick is a graduate of Fordham University (2016) and Fordham Law School (2021). Nick has served as a Summer Fellow with District Attorney of New York, was the recipient of a U.S. State Department Internship with the U.S. Embassy to the Holy See, and was an inaugural James Duffy Fellow in Religion & Culture at Fordham University. His writing has appeared in America magazine, covering areas such as economics, art, ecclesiastical history and law.
Read More
In addition to his work and academic pursuits, Nick served on the City Bar Association of New York's Committee on European Affairs, and currently serves as the Vice Chair of the advisory board of the Francis and Ann Curran Center for American Catholic Studies at Fordham University, the Board of Advisors of the Fordham University Alumni Association, and is chair of the programs committee for the Centennial Celebration of Our Lady of Victory Basilica National Shrine and Our Lady of Victory Charities. In 2020, Nick was awarded by Pope Francis the title of Knight of the Holy Sepulchre of Jerusalem.
Centesimus Annus Pro Pontifice, Inc (CAPP-USA) is the United States affiliate of Fondazione Centesimus Annus Pro Pontifice at the Vatican. | Sitemap
Phone: (888) 473-3331
Address: 295 Madison Avenue, 12th Floor, New York, NY, 10017