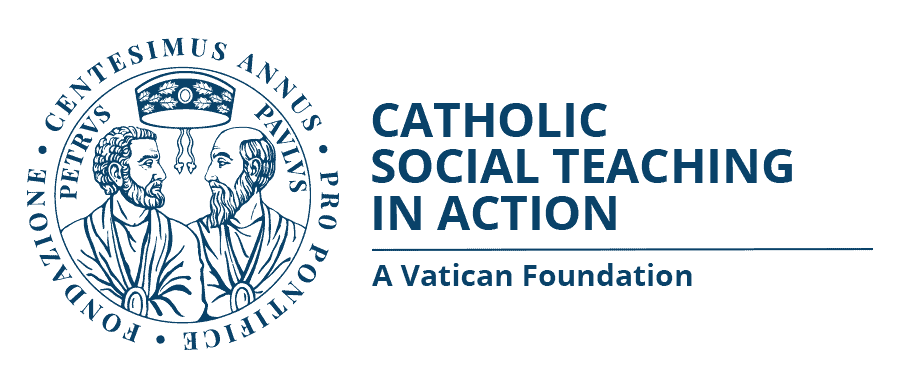 Building on existing activities and branching into new areas we will:
Continue building the website. This is a key effort – providing a widely accessible resource for CST and its application.

Develop additional digital media (podcasts, videos, libraries and more) and use sophisticated new technology to take research on and access to CST to unprecedented levels.

Help Catholic institutions (at all levels) along with priests, religious and lay, with education and formation of consciences based on CST.

Host public events with Vatican officials to highlight the work of the Holy See.

Expand our staff to both shepherd these projects and expand membership.
SOCIAL COMMUNICATION

Through strategic partnerships we will produce and promote podcasts, videos, digital media, social media, create digital libraries with searchable content and topic-specific newsletters.

WEBSITE

Continue to present an exhaustive, magisterial reference of CST and its application to contemporary issues.

EDUCATION & FAITH FORMATION

Extend our efforts to Catholic schools and universities and seminaries throughout the USA as well as to lay associations, parishes, and Catholic media networks and outlets. Continue hosting webinars on key social issues.

ARTIFICIAL INTELLIGENCE

Make AI-based Catholic Social Teaching resources accessible to an until now unimaginable level.

PROMOTION OF THE WORK OF THE HOLY SEE

Promote the works and initiatives of the Holy See via public engagement sessions with Vatican officials – increasing awareness of the positions and efforts of the Holy See.

VOTING PRINCIPLES

Create voting guide materials on applying CST principles to local, state and national social issues as well as host town halls and produce media campaign materials.

CAPACITY

Build a full-time team consisting of an Executive Director and a media 'expert' to oversee both implementation of these plans and programs and the expansion of CAPP in the USA.
Centesimus Annus Pro Pontifice, Inc (CAPP-USA) is the United States affiliate of Fondazione Centesimus Annus Pro Pontifice at the Vatican. | Sitemap
Phone: (888) 473-3331
Address: 295 Madison Avenue, 12th Floor, New York, NY, 10017